Cooperation with managers?
It's a breeze with Teamio
---
Read about how colleagues at Sportisimo liked the synergy
"It's hard to imagine today that I would be getting responses from each applicant individually via e-mail, along with all the other messages I receive on a daily basis. I have them all sorted neatly in one place in Teamio. And that's the way I like it."
Martin Z., Regional Manager in charge of the Olomouc region

---
4 reasons to go ahead with it
It doesn't cost your company a penny

Teamio provides this function entirely free of charge as part of the package. All it takes is to start using it.

It's under your thumb

Literally. Pre-selected applicants can be given thumbs up or down depending on who you want to come to interview.

Time flies

Find the most suitable candidate in record time thanks to shared notes that can be viewed by the recruiter.

Tidy at last

No longer will you have to hunt for your business correspondence amid the clutter of CVs and cover letters. Your inbox will be kept tidy with Teamio from now onwards.
64 

%
of companies using Teamio cooperate with at least one manager
---
Teamio can adapt to managers and their mobile devices
---
How does the cooperation work?
Thumbs up or down

A clear sign from the manager as to whom they like.

Notes may come in handy

Say goodbye to undelivered messages. Notes are shared with managers directly in Teamio.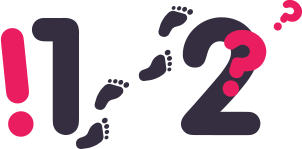 Only two steps? Yes, that's really how simple it is.
---
Teamio is relied upon by

90+ outlets
60+ open positions
80+ managers involved
2 human resources specialists
100% of applicants contacted
---