Teamio brand manual
an app for successful HR professionals
makes HR managers happier
soothes recruitment chaos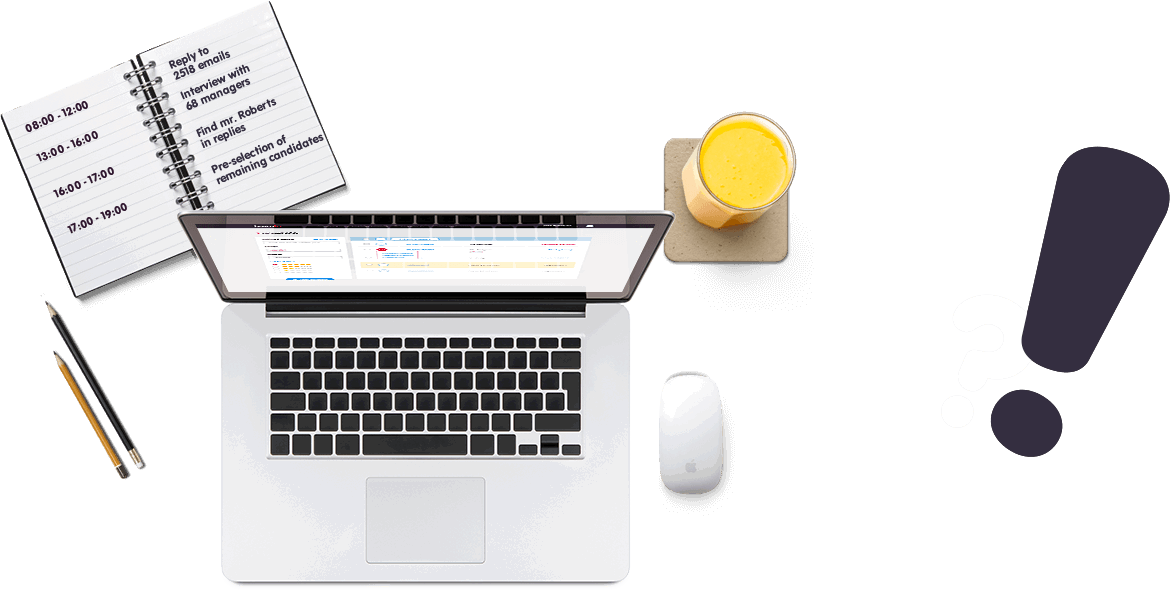 ---
We tame the chaos of recruitment
We know that finding the right colleague is not an easy task. And it's definitely not a one-man show.
We make it easier for HR specialists and everyone participating in the recruitment process to find the right colleagues, and to succeed in doing so as quickly as possible. The end result? A more satisfied HR specialist.
What is Teamio and why do we have it?
Teamio is an ATS - an Applicant Tracking System. That doesn't mean we implant our applicants with a tracking device, though. It means that Teamio helps HR specialists find the right number of applicants, to work with and to choose the right one in the end. It's a sort of helping hand throughout the whole hiring process. Teamio likes HR people, it understands them and is obsessed with helping them.
The goal of Teamio is to help HR professionals. As simple as that.
Who do we actually do all that for?
Our centrepiece, our consumers, our judges and our jury are human resources officers.
We want to inspire them, support and educate them and get them the functions they need in order to improve their recruitment abilities, make them more efficient and add the further quality they need. Teamio turns good HR managers into successful ones. However, we don't forget about the people directly influenced by the work of human resources departments either – management and applicants.
---
User-focused values
One place

Create and put out a vacancy on various different sites, communicate with candidates, co-operate with colleagues and hire the right applicant in the end. All that can be done from one place - Teamio. There is no need for any extra sheets, folders or systems.

Save time

HR professionals don't need to spend their time on routine stuff that Teamio can do for them and they can focus on the important things instead - taking care of their prospective candidates. No extra clicks are needed in Teamio. Everything can be found intuitively at the first try and they don't have to waste their time going through Teamio functions.

Successful HR officer

We like to call ourselves the successful HR officer's app. But how does someone like that look? First of all, they're happy with the work they're doing. They can find a new team member for their colleagues and enjoy doing it at the same time. Teamio makes a hard goal like that a bit easier and helps them to be a respected co-worker in the eyes of others.

The applicant's experience

We don't care about only HR people. We also don't forget the applicants. We want them to feel that they're being taken care of. An honest attitude, fast and easy-to-understand communication; these are the things applicants often miss. Teamio cannot fully replace a real human being, but it can help a lot, for example with every applicant receiving an answer, even if just an automatic one. Even a little thing like that can sometimes help to avoid being put in the "They didn't even bother responding" box.